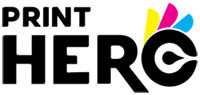 We print with passion for more than 10 years.
Print Hero is a leading producer of customised wall art and decor.
We create exceptional projects, which are based on graphic concepts, photos and ideas that our Clients wish to include. The unique design lets the interior express the individuality of our Clients. We also have access to multiple databases, where our Clients can get inspired with a variety of unlimited projects.
In our offer you can find: canvas paintings, acrylic, aluminium based, on plywood, metal prints, aluminum or wooden frames with optional passepartout, which are  designed for home space or commercial premises.
With our technology you can assure your clients with exceptional offers to design home spaces, offices, hotels and commercial premises, anything that demands individual expression and remarkable space arrangement.
We are confident that with our help and engagement, you will create exceptional solutions for your client's interior design.
LET'S COOPERATE!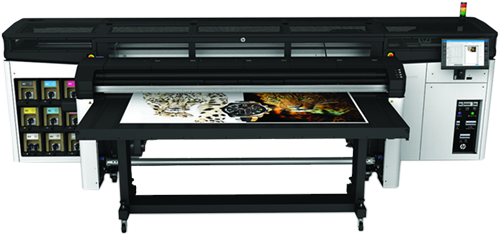 DEVICE FOR THE DIRECT PRINTING OF FLAT MATERIALS
The device allows us for a direct print on sheets like plywood, metal, wood, dibond, PVC sheets.
HP R2000 – one of the most advanced printing solutions available in Poland. It guarantees remarkable sharpness, contrast and perfect colour coverage of the prints.

LARGE-FORMAT LATEX PRINTER
A comprehensive device that allows for large-format printing up to 3,2 m width or two rolls in size of 1,6 m each.
Technology of III generation of hp latex that keeps the high quality of the print even with 77m²/h speed.

LARGE-FORMAT LATEX PRINTER
Prints materials up to 3,2 m width. The device operates eco-friendly, water-based latex inks of the III hp. Wide range of application, high quality and efficiency of the printer are the values appreciated by multiple industries from advertising to interior designing.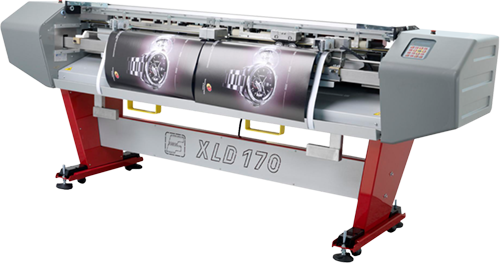 Automatic trimmer designed to process large format prints designated for quick and very precise wallpaper cutting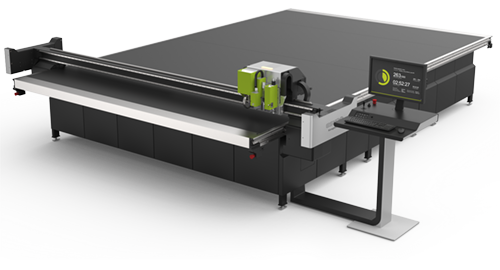 The plotter is used for cuts on a flat surfaces, thin elastic materials – from roll to roll and contour cutting
With it, we make cuts on PVC, PLEXI and DIBOND plates and self-adhesive foils.
Large format  printing allows for prints on a typical or specialised media. The latex ink that is used for this kind of technology is a colloidal mixture of tinted synthetic resin, water and organic dissolvent and other accessory substances. Printouts made with this technology are suitable for immediate application due to the high temperature fusing process (compared to solvent printing). Large-format printing in latex technology has the features of pigment printing, enabling high resistance to external conditions and UV rays.
What characterizes latex printing?


technology based on odorless and water-based inks
certificate allowing for display in public places throughout the European Union


photographic print quality and details

high durability to weather conditions